---
RUSI Consolidates Council of Trustees and Advisory Board With New Appointments
21 July 20222 Minute Read
---
RUSI has announced a refreshed Council of Trustees and Advisory Board with two new appointments. Effective immediately, Divyata Ashiya and Ritula Shah will join as Trustee and Advisory Board members respectively.
Divyata Ashiya is a Partner at Just Transition Capital, a private investment firm focused on innovation in energy and decarbonisation. She is closely involved with large-scale financing initiatives to help address the funding gap for net-zero targets in developing nations. With a career spanning New York, Hong Kong, London and Singapore, she was previously Chief Operating Officer for Goldman Sachs' Merchant Banking Division based in London. She is also a Trustee and Founder of Plaksha University, a newly established university in India that re-imagines the education of science and technology, mentoring entrepreneurs and leaders to solve significant challenges.
Ritula Shah is a journalist and broadcaster and the lead presenter of BBC Radio 4's The World Tonight. She also presents The Real Story on the World Service, a weekly panel programme which debates and investigates a wide range of global stories and ideas. Ritula regularly chairs events for think tanks and universities on issues as diverse as foreign policy and digital transformation.
Commenting on Divyata's appointment, Sir David Lidington, RUSI's Chair said:
RUSI will benefit immensely from Divyata's knowledge and insight. Her international experience, financial expertise and focus on energy transition align perfectly with growing priorities for RUSI. I'm very much looking forward to working more closely with her as she joins our Council of Trustees. At the same time as we welcome Divyata, Lord Houghton is stepping down as a Trustee and I want to thank him for everything he has done for RUSI.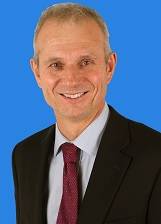 The Rt Hon Sir David Lidington KCB CBE
Chair
Welcoming the addition of Ritula to the Advisory Board, RUSI's Director-General Dr Karin von Hippel said:
Ritula's counsel is going to be invaluable to me personally and all of RUSI. Her experience will bring unique perspectives to bear and I'm excited to welcome her to the Institute. I also want to say a personal thank you to outgoing advisors Sir Robert Fry, Dr Rhodri Williams and Michael Ridley for all the guidance and expertise they have offered.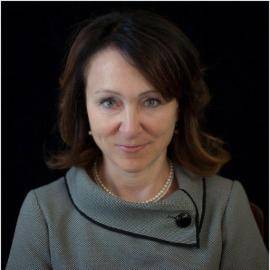 Dr Karin von Hippel
Director-General
---
Footnotes