---
RUSI and NK News Release New North Korea Reports Database
7 August 20231 Minute Read
---
A new RUSI and NK News initiative will provide access to high-quality, structured data from reports by the UN Panel of Experts on North Korea.
The database contains over 5,000 entities and their relationships, as described in successive reports by the UN Panel of Experts on North Korea from 2010 to 2023. The data allows countries and organisations to track sanctions compliance in a more easily accessible format. It is fully searchable and downloadable, and its fields are structured with ISO standards, making it easy to incorporate the data into existing databases.
This is a valuable tool for tracking sanctions compliance and promoting effective international sanctions implementation. It is particularly beneficial to smaller institutions, such as those in developing countries, who may often lack access to information and resources.
Aaron Arnold, Senior Associate Fellow at RUSI's Centre for Financial Crime and Security Studies and former member of the UN Panel of Experts for DPRK sanctions, said of the tool:
Effective implementation of international sanctions obligations requires good data. This project tackles information gaps by providing high-quality, structured data in an open and accessible format. We hope that it will help to illuminate sanctions-evasion trends over time, leading to better sanctions implementation policies.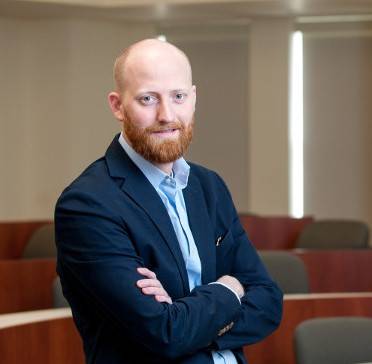 Dr Aaron Arnold
Senior Associate Fellow; Former member of the UN Panel of Experts for DPRK sanctions
---
Footnotes