---
Trench Gascoigne Essay Prize 2022
---
See the winners of this year's prizes.
First Prize
The winner of the Trench Gascoigne Prize for 2022 is Maurizio Recordati Koen for his essay, 'The "Stuff of Strategy": How Sublime Strategics Turned into a Real Thing'. Maurizio is a PhD student in History at American University, Washington DC and a Hans J Morgenthau fellow in Grand Strategy at the Notre Dame International Security Center.
Second Prize
The Second Prize is awarded to Pieter Garicano for his essay, 'Beware Mithridates' Trap: Russia, China, and the Threat of the Peaking Power'. Pieter is an undergraduate student in Philosophy, Politics and Economics at St Peter's College, Oxford, and is Editor-in-Chief of the Cherwell student newspaper.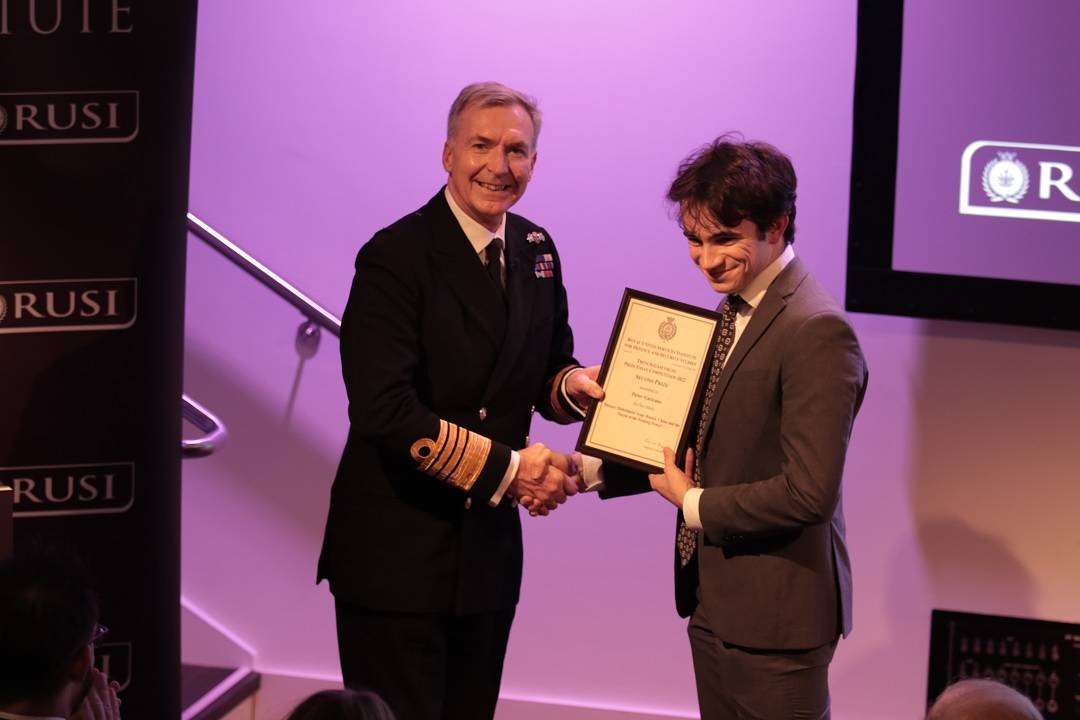 Third Prize
The Third Prize is awarded to Scott Mackie for his essay, 'The North Atlantic Space Schism and the Deterrence Ambiguity Problem: Is Space a Warfighting, Operational, or Ambiguous Domain?' Scott is a Master's student at the University of Portsmouth, and previously served in the Royal Navy.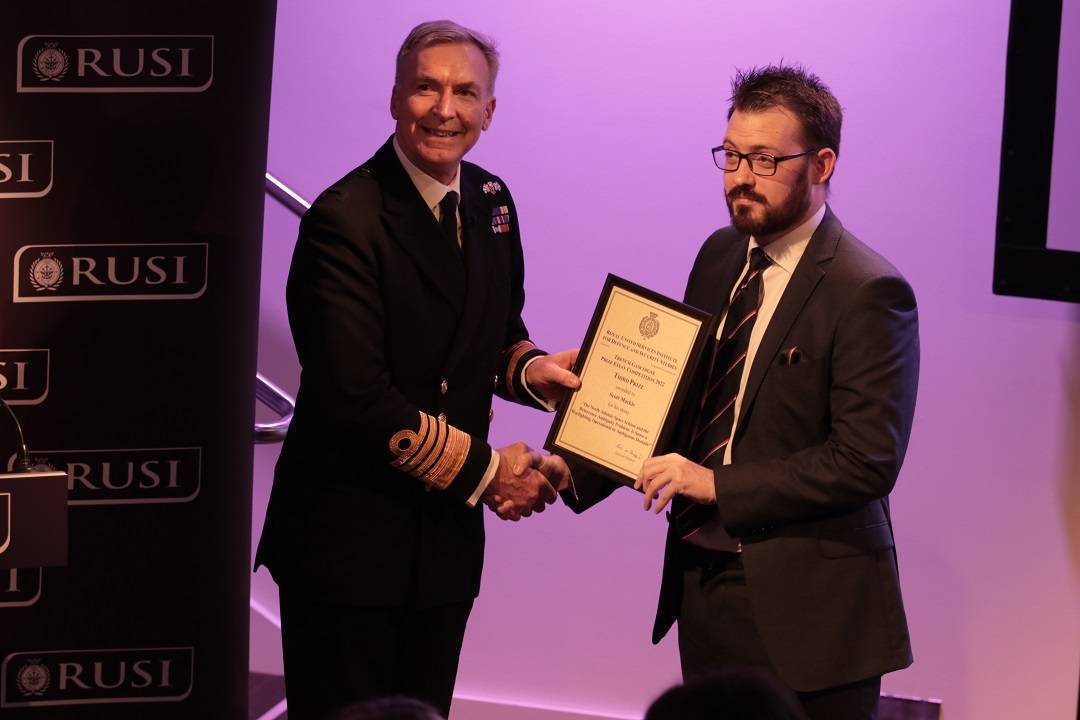 The prizes were presented by Admiral Sir Tony Radakin KCB ADC, Chief of the Defence Staff, following his Annual Lecture on Wednesday 14 December 2022.
Judges
The judges this year were:
Lieutenant General Sir David Capewell KCB OBE, Distinguished Fellow, RUSI, and former Chief of Joint Operations, Ministry of Defence.
Professor Beatrice Heuser, Senior Associate Fellow, RUSI, and Professor of International Relations (Politics), University of Glasgow
Air Vice Marshal Peter Dye OBE, former Director General, Royal Air Force Museum
Competition Sponsor
This year the prizes were funded from the RUSI Military Sciences Martial Power Programme.
---
---
Footnotes