---
RUSI Present New Financial Inclusion Training to the GIABA
Maria Sofia Reiser
5 June 20232 Minute Read
---
On 2 June 2023, the Centre for Financial Crime and Security Studies (CFCS) at RUSI presented the new Financial Inclusion Training for AML specialists at the 39th Plenary of the Intergovernmental Action Group against Money Laundering in West Africa (GIABA).
As part of the Risks, Trends and Methods Group (RTMG) meeting on technical assistance, research analyst Maria Sofia Reiser presented the training to the GIABA secretariat and the member country representatives.
The training, which aims to support national regulators on aligning financial inclusion and anti-financial crime policies, has been developed in partnership with the Toronto Centre with the support of the Bill and Melinda Gates Foundation. Participants can register for the training on the Toronto Centre's website and complete the modules at their own pace.
It builds on regulators' knowledge and understanding of:
the importance of financial inclusion and how to achieve it through a risk-based approach.
how the AML regulatory community can ensure women, financially disadvantaged, or displaced persons have access to basic financial services.
supporting the private sector in the adoption of inclusive anti-financial crime compliance practices; and
engaging with the Financial Action Task Force (FATF) assessors in the mutual evaluation process to combine effective AML measures with financial measures addressing the financially excluded.
Financial inclusion is a key concern for safeguarding the integrity of the financial system. This is particularly true for developing countries, especially in Western Africa where the use of cash dominates the economy. I welcomed the opportunity to present our new training to GIABA member country representatives so that national regulators and supervisors in the region can be better equipped in balancing anti-financial crime requirements with financial inclusion objectives.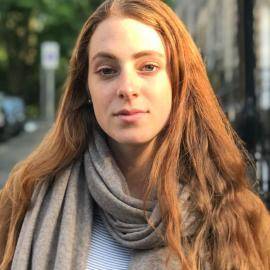 Maria Sofia Reiser
Research Analyst
---
---
Footnotes