---
RUSI and ACAMS Collaborate on Promoting Financial Inclusion
Maria Sofia Reiser
21 July 20231 Minute Read
---
RUSI's Centre for Financial Crime and Security Studies and ACAMS have launched a new online training certificate for banks and other institutions seeking to expand their products and services to disadvantaged populations.
The Enhancing Financial Inclusion with a Risk-Based Approach certificate aims to educate the private sector on the importance of extending financial access to disadvantaged populations to promote financial inclusion and combat financial crime
Developed with support from the Bill & Melinda Gates Foundation, the program draws on guidance from the Financial Action Task Force (FATF) to integrate compliance controls that prevent money laundering and other illicit activities.
Financial exclusion affects around 1.7 billion people globally, leaving them vulnerable to poverty and exploitation. The certificate program helps financial institutions apply an AFC risk-based approach in line with FATF recommendations to offer services to unbanked and underbanked groups, fostering financial literacy and collaboration with public-private partnerships.
The certificate is accessible for free and contributes to global efforts to improve financial inclusion and combat financial crime.
Register here for the self-paced online training
Maria Sofia Reiser, a Research Analyst at RUSI's Centre for Financial Crime and Security Studies, said of the training:
Financial inclusion is crucial to the integrity of the financial system and the success of global efforts to fight financial crime. By enhancing the way in which national regulators and the private sector apply a truly risk-based approach, we can improve the lives of millions of disadvantaged individuals worldwide.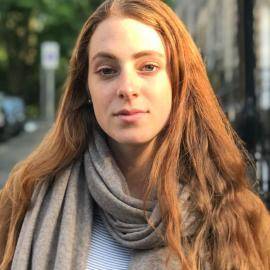 Maria Sofia Reiser
Research Analyst
---
---
Footnotes