---
Canadian Minister of National Defence addresses RUSI
30 June 20231 Minute Read
---
The Canadian Minister of National Defence, the Honourable Anita Anand MP, highlighted the critical importance of supporting Ukraine in the face of Russian aggression in an address to RUSI on Thursday 29 June.
Apart from Canada's military support to Ukraine, the speech focused on Canada's longstanding relationship with the UK, as well as the modernisation of Canadian defence and the challenges and opportunities in the Indo-Pacific.
The event was chaired by Sir Malcolm Rifkind, RUSI Distinguished Fellow and former UK defence and foreign secretary.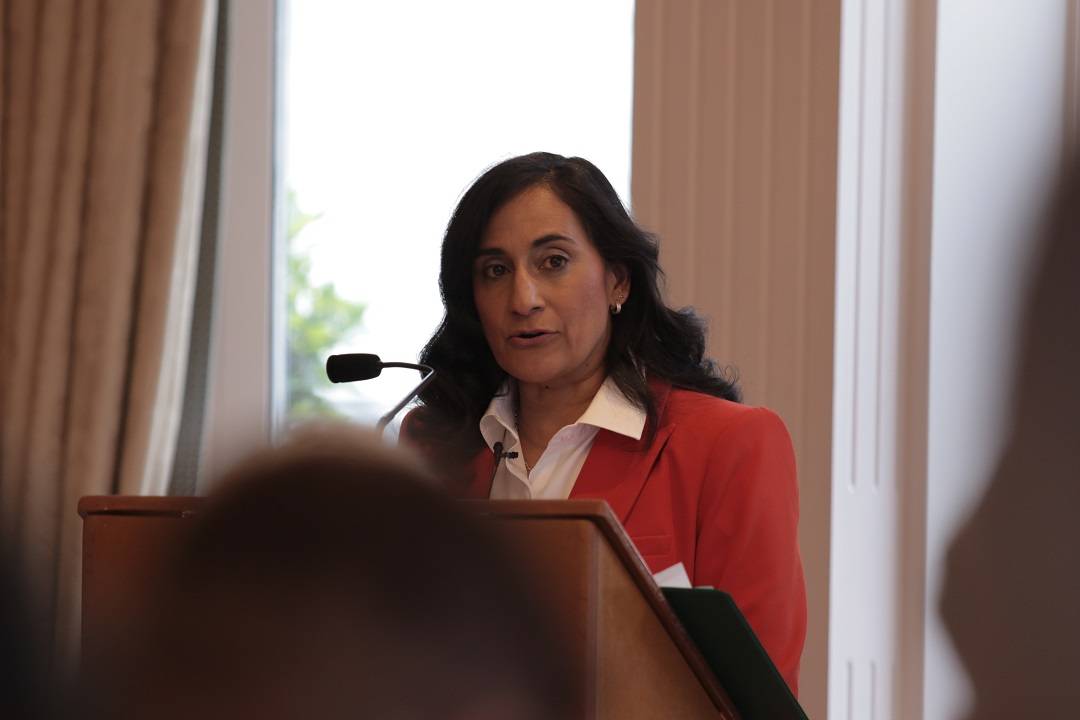 Credit

The Hon Anita Anand MP, Minister of National Defence, Canada
Ukraine's friends, including Canada and the United Kingdom, have shown fortitude and perseverance by providing Ukraine with comprehensive military aid. Canada has committed over one billion dollars in military aid to Ukraine – including eight Leopard 2 tanks, an air defence system, armoured vehicles, drone cameras, and artillery ammunition. Canada salutes Britain's outstanding leadership in backing Ukraine. And in particular, I'd like to recognise the leadership of your Secretary of State for Defence, Ben Wallace. And like the UK, we will support Ukraine for as long as it takes.
---
Footnotes