---
Playing the Great Game - Film Screening
---
A documentary following retired Army Major Robert Gallimore who travels to Pakistan to find out about the cost of the war on terror being fought in the tribal areas.
---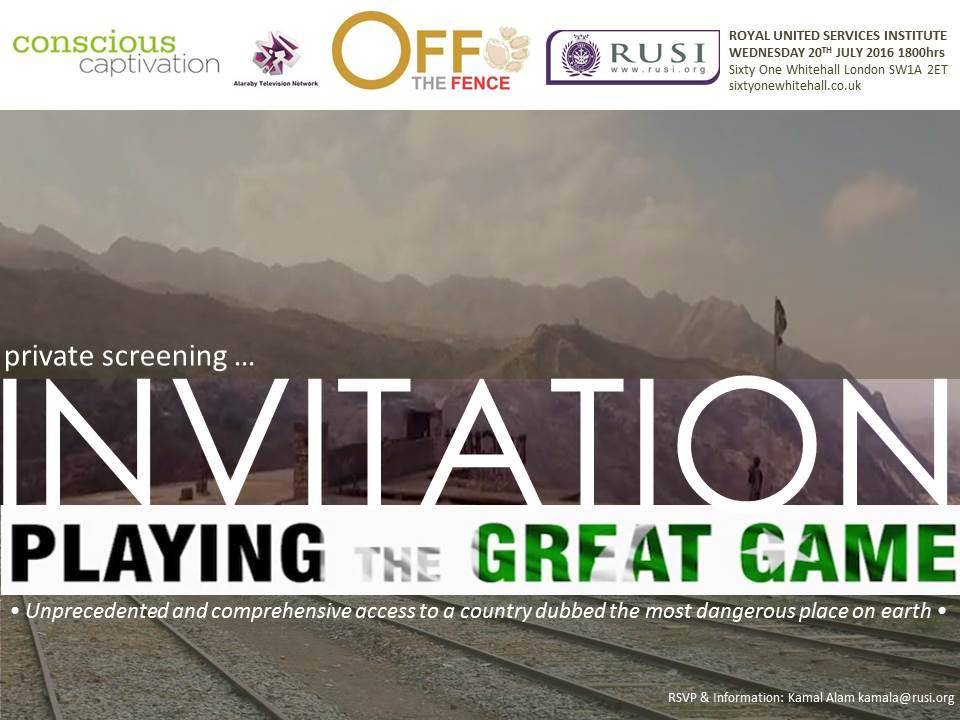 The view from the ground shows the truth from a local perspective about a country and region that is often dubbed in the media as 'the most dangerous place on earth.' The journey took him to the front line in the tribal areas of South Waziristan on the Afghan border, to the Khyber Pass, and then south through Peshawar, Islamabad, Lahore, Karachi and finally to the developing 'Oil City' of Gwadar on the south coast. These two one hour films will bring these under-explored places to a wider audience. RUSI members have the unique opportunity of watching these two films before international broadcast at this private screening.
For further details, please contact Kamal Alam.
---